Super Breakfast !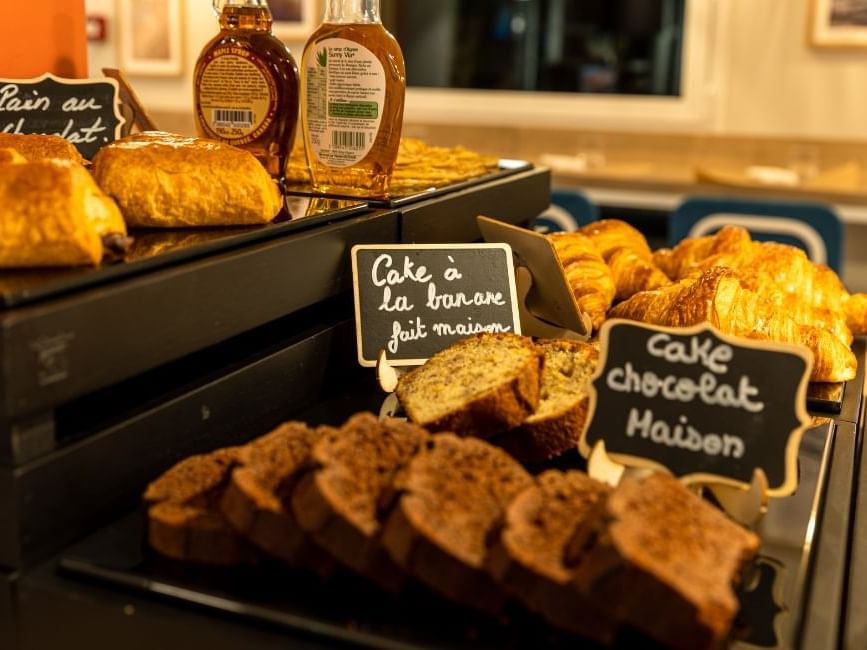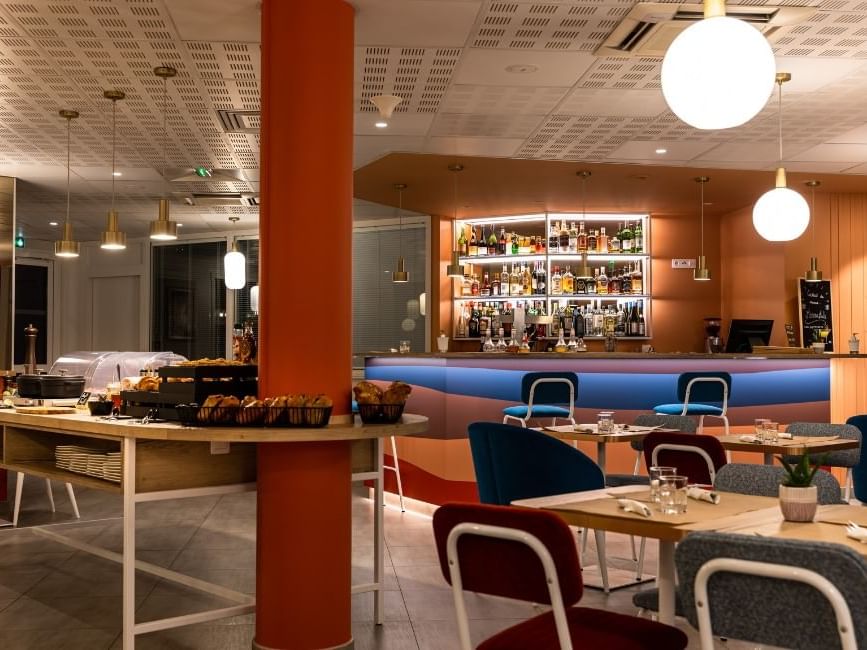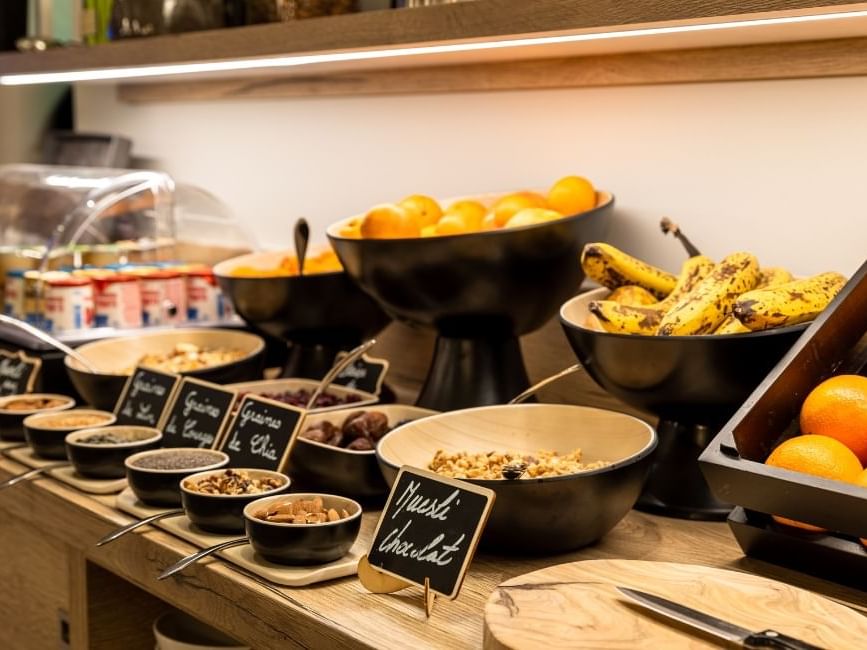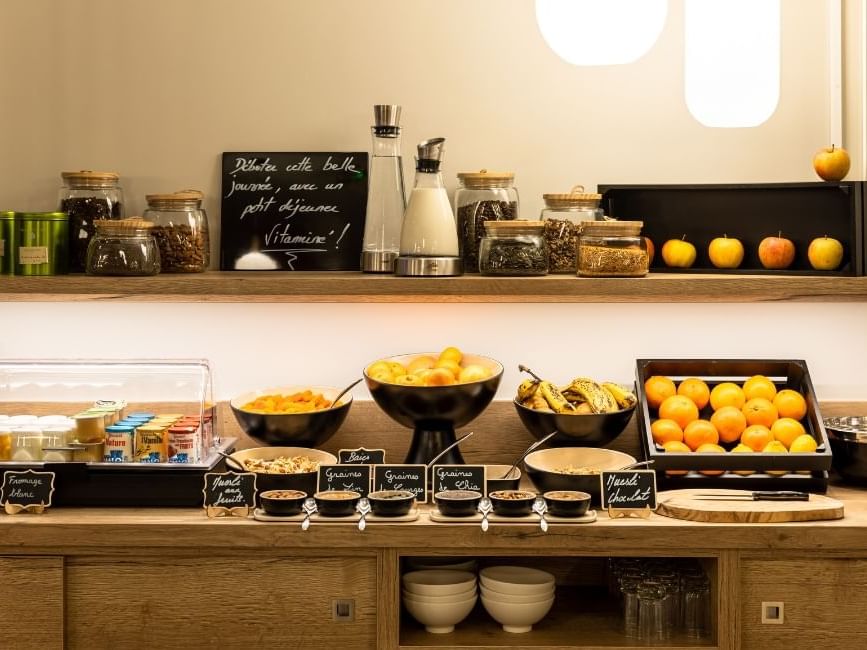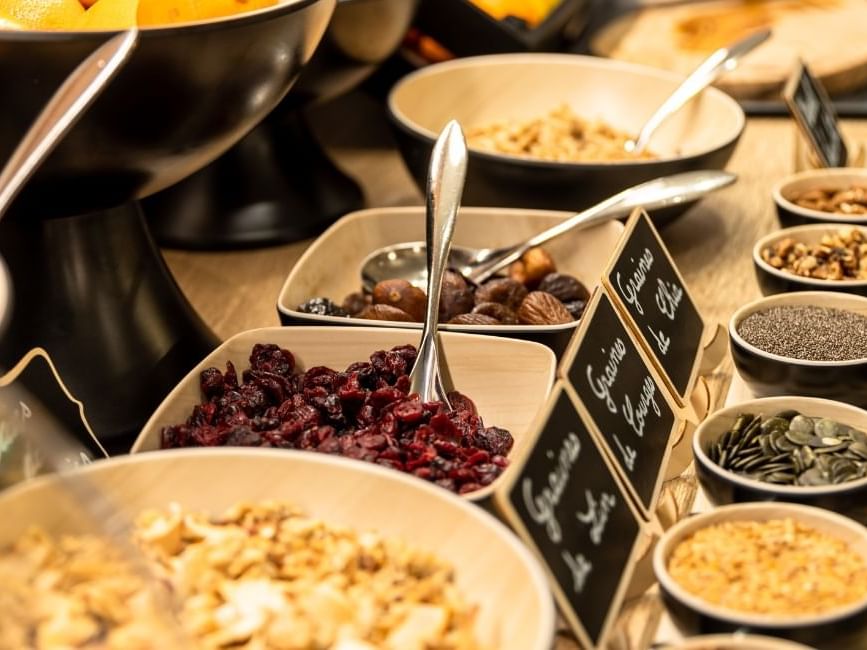 Breakfast is served as buffet :
from 6:30 am to 9:30 am on weekdays
from 7:00 to 10:30 on weekends.
The price is 17 €.
Special rate for children from 4 to 12 years old: 9 €
We offer breakfast to children under 4 years old.
Fresh and prepared products on site.
We bake bread and pastries on site at the last minute to guarantee you as much pleasure as possible by tasting them.
The fruit salad is "homemade", without additives or preservatives.
Choose your coffee: ristretto, espresso, cappuccino, American... We have selected a quality coffee bean. If you prefer tea, we offer a selection from the "Palais des Thés", amateurs will appreciate...
A gourmet breakfast: We offer spread, organic jams from our region, local honey or a muesli with lots of hazelnuts in it, in addition to dried fruit, yoghurts or cottage cheese.
Salt lovers will be delighted! Savoury breakfast lovers will have a wide choice of products to their taste: white ham, rosette. Not to mention our variation of cut cheeses such as French Emmental, Aged Comté or Gouda.
Finish on a fresh note with fruit juices of your choice: apples or orange. This description is not exhaustive.
Monday 6.30 to 9.30
Tuesday 6.30 to 9.30
Wednesday 6.30 to 9.30
Thursday 6.30 to 9.30
Friday 6.30 to 9.30
Saturday 7.30 to 10.00
Sunday 7.30 to 10.00